Go to Environment > Users to view users that are being identified through active directory integration or the WebTitan OTG roaming agent.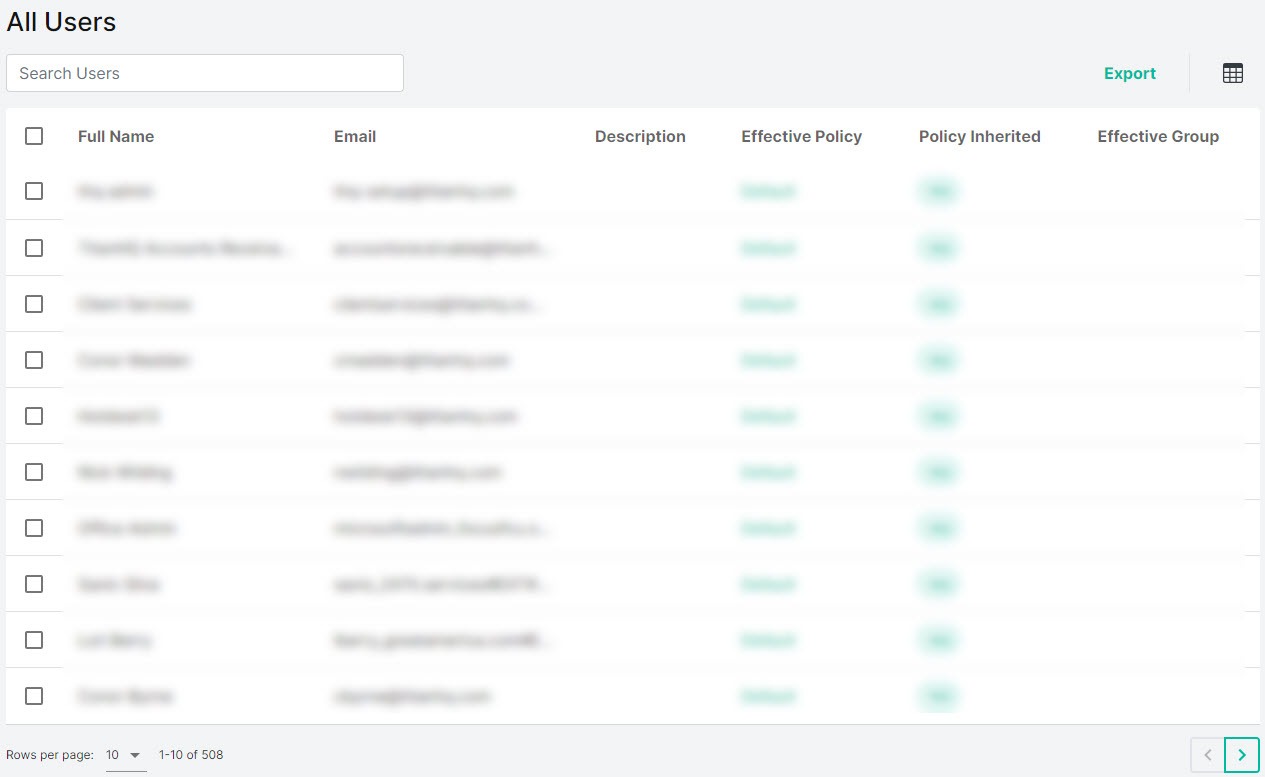 Select Refresh to update the contents displayed in the table.

Select Export to export all users as a .csv file.

Select the columns icon to display the table column names. Slide each on and off to view or hide a column.

Use the search box to enter a search term (results display as you type).

To delete a user, select the box beside the user (or users) and select Delete.

Columns can be sorted in ascending or descending order using the or icons beside the column name. Data is sorted A-Z or Z-A by uppercase first and then lower case.
The following information is available for each user:
Full Name: The name of the user.

Email: The email associated with this user.

Description: A brief description of this user.

Effective Policy: The policy that is currently being applied to this user.

Policy Inherited: ???

Effective Group: If applicable, the active directory group this user belongs to.
Editing User Details
Click on a user to view their User Details page. From the User Details page you can: