WebTitan is continually evolving, with each release offering new features and enhancements that provide you with even better web security. Updates are managed automatically, providing you with the very latest updates and fixes.
The release notes below outline the upgrades and improvements in our recent releases.

Released May 2022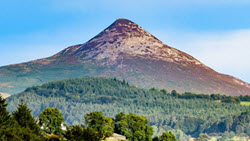 Sugarloaf sees the launch of a newly designed, modern user interface for WebTitan.

Released August 2022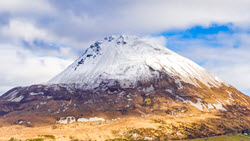 Following on from the launch of the updated WebTitan interface with our Sugarloaf release, Errigal (5.02) brings a number of significant updates, including the introduction of a WebTitan reporting suite and data offload using APIs.
What's New?
A full suite of behavior, blocked, trend and security reports is now provided that allows you to view, filter and fully analyze DNS requests from the customer level. Go to the customer level and select Reporting. See Reporting.

Device exceptions have been introduced to the UI, replacing the need to make filter device configuration changes using raw JSON. With Errigal, two of the most common device exceptions, Bypass OTG and Use Specific Resolver, have been made available, with future plans for further device exceptions to be introduced. See Device Exceptions.

Data offload is now available via API, allowing you to bring your WebTitan data into your preferred data platform tool. An MSP or Customer administrator can download their data in GZIP format from an Amazon S3 bucket, using newly available APIs. See Data Offload (MSP) and Data Offload (Customer).
What Has Been Fixed?
Long URLs in the Domain field are no longer overflowing outside the block page container.

A custom image added to a block page is now scaled down if the image dimensions are larger than what is allowed to correctly display the block page.