As part of your WebTitan setup, an email was sent to the supplied email address with information to get started. This email contains:
Your WebTitan login URL.

Your username and password.

The WebTitan IP address(es) to redirect your DNS requests to.
Note
If you have recently been upgraded from WebTitan Cloud, your password and 2FA settings are the same, but your username may have changed. See Upgrading to WebTitan Sugarloaf.
When you log in, you will see the Overview page.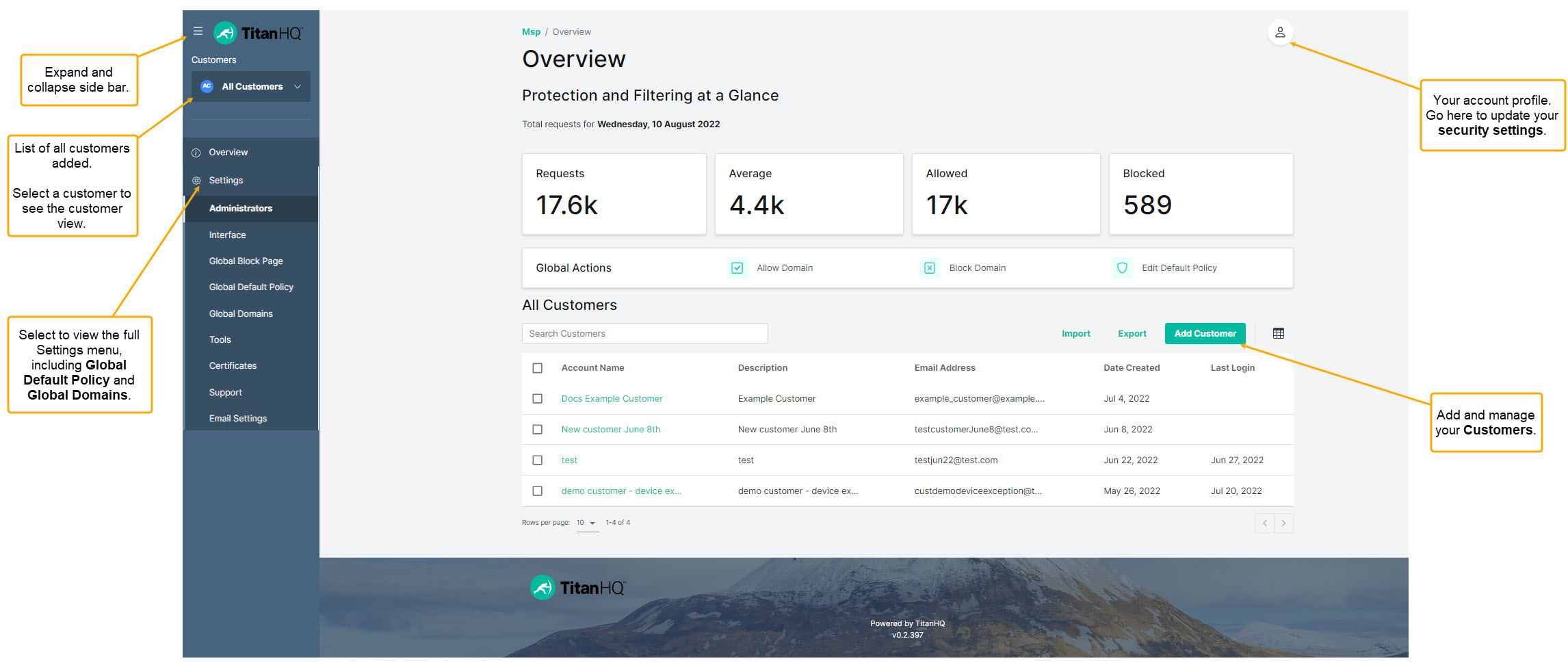 If you are a new WebTitan user, continue with the remaining setup steps to configure WebTitan and add your customer accounts.

If you have upgraded from WebTitan Cloud, your customers, policies and locations will already be available. Take a look at our admin guide to learn more. See WebTitan MSP Admin.

To see information about the logged-in account, what version of WebTitan you are using, and to log out select the profile icon.