The Overview page gives you an immediate view of your system and user activity, as well as links to commonly used quick actions.
Today's Web Traffic gives you a view of your traffic through WebTitan for the previous 24 hours from midnight. You must have added at least one active location to see traffic.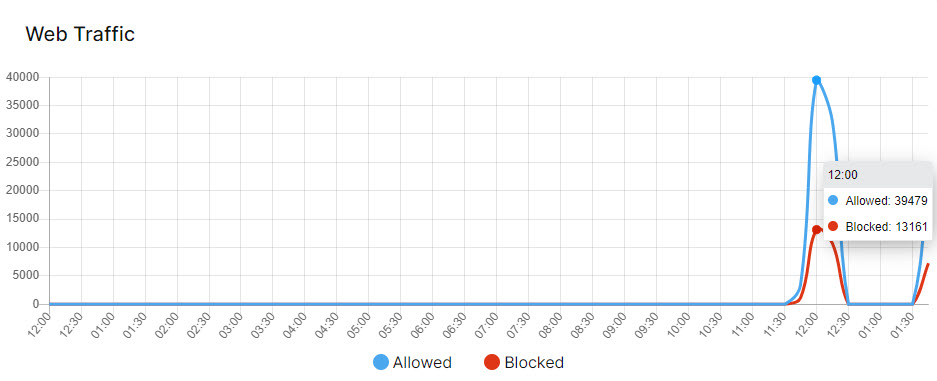 Your Protection and Filtering at a Glance shows a summary of the DNS requests processed through WebTitan.

| Panel | Description |
| --- | --- |
| Top Allowed Categories | Shows the most commonly requested categories for the selected date. |
| Top Blocked Categories | Shows categories that were blocked on the selected date. |
| Top Allowed Domains: | Shows the most commonly requested domains on the specified date. |
| Top Blocked Domains: | Shows the most commonly blocked domains on the specified date. |
| Top Blocked Users: | Shows the top users who requested blocked domains for the selected date. Users show as 'Anonymous' unless AD integration is configured. See WebTitan Active Directory Integration.WebTitan Active Directory Integration |
| Top Allowed Users: | Shows the top users for the selected date. Users show as 'Anonymous' unless AD integration is configured. See WebTitan Active Directory Integration.WebTitan Active Directory Integration |